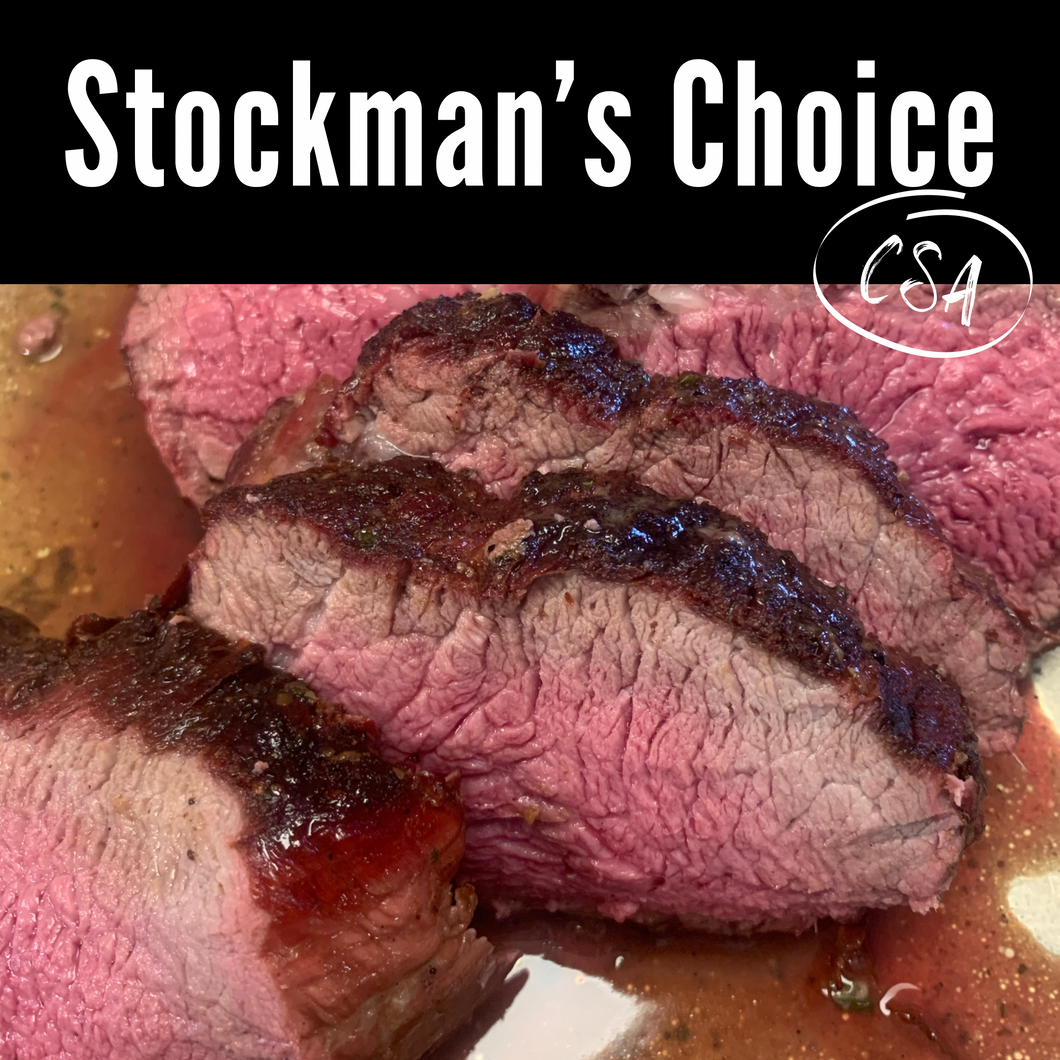 The Stockmans Choice (CSA monthly share)
Regular price $ 150.00 Sale
The Stockmans Choice
The name says it all. This package is the choice of the elite. With individual meat cuts monthly, you will experience
every

cut of meat throughout the year. 

Monthly baskets include:
16 lbs. individual meat cuts of 70% Beef and 30%

pork consisting of ground beef, roasts, sirloin tip,

t-bone

, porterhouse, new

york

 strip

, filet, ribeye, ia chops, bacon,

ham steak, brats, tenderized pork loin

 and sausage.  Ratio: 5 lbs ground beef, 3 lbs steak, 3 lbs roast (or other available cuts) and 5 lbs pork cuts.

Freshly picked sweet corn in the summer and seasonal decor in the fall, including various pumpkins, indian corn and gourds.
Priority ordering for specialty cuts. For example, hamburger patties and brats in the summer and holiday cuts like prime rib, tenderloin filet, etc.
10% off any Our Yesterday purchase made beyond your CSA, based on availability.
Bonus December delivery - we procure a gift basket of our specialty cuts plus other Iowa made foods and treats as a gift to you. This is no additional cost and comes in addition to your monthly delivery. 


🎄FOR A LIMITED TIME - Get A FREE BRISKET when you sign up as a new CSA customer during our Shop Small Sale!

*Membership required. Please CLICK HERE for membership form.  Receive a 10% discount when paying in full.